QuickBooks Online Partner Program
QuoteMachine for QuickBooks Online
QuoteMachine's seamless integration adds advanced functionalities to QuickBooks Online by streamlining the sales process from quote to order to invoice. With a two-way sync, ensure all inventory, contacts, and payment details are accurate and up-to-date for a fully streamlined workflow!
Book a 1:1 call with our team or create an account below to get started.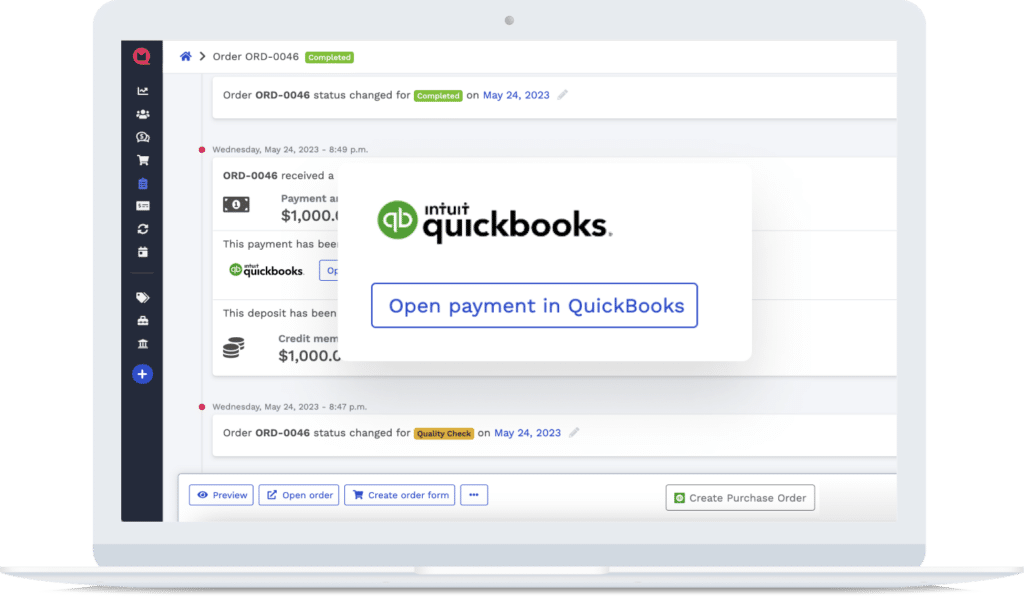 Start earning with QuoteMachine
Leverage the power of our QuickBooks Online integration to optimize your clients' workflows and maximize their sales potential with interactive quotes, orders, and invoices that reflect your unique brand identity.
Fill out the following form or use the link below to submit your partner request. We'll reach out with the details and provide you with a 1:1 personalized demo to give you a better idea of the platform to see why QuoteMachine is trusted by hundreds of QuickBooks users. 
Share demo videos with your customers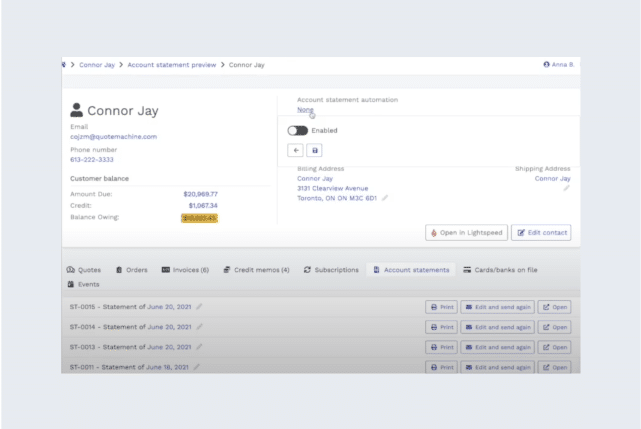 (4 min) Quick overview of QuoteMachine's integration with Lightspeed R-Series.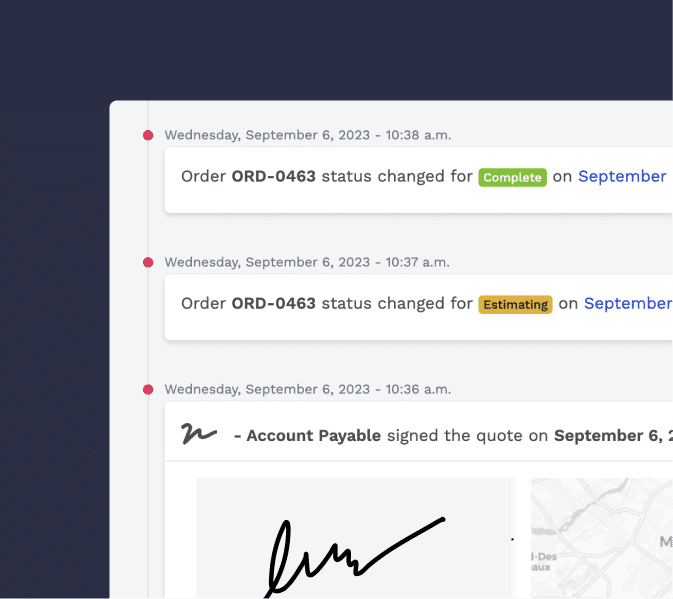 Sales Orders
Customize orders with detailed descriptions, images, custom forms, and more
Share orders with customers to keep them updated on order progress 
Manage communication with staff and customers in one place
Easily convert orders into invoices to easily track customer journey
Create POs in Lightspeed directly through QuoteMachine (linked for seamless workflow)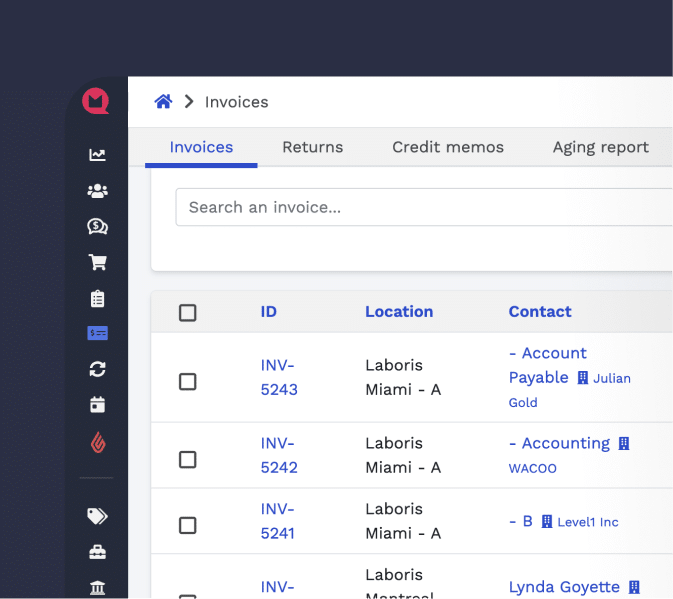 Invoices/Accounts receivable
Create online invoices and customize their templates to show the right information
Customize payment terms
Automate monthly statements on individual or company level (for B2B businesses)
Automate payment reminders and late fees with ease
Keep track of receivables with detailed reports
All payments and invoices synced with Lightspeed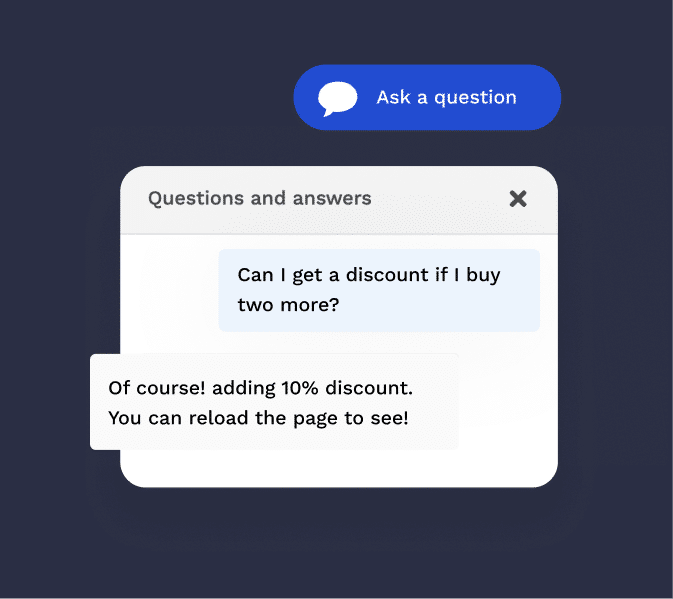 Texting, Email, Chat and more
Use built-in chat tool on all documents to stay connected with customers
Connect your email to send emails through your own account
Leverage analytics to see customer engagement on all documents and emails
Manage and track all customer communication in one place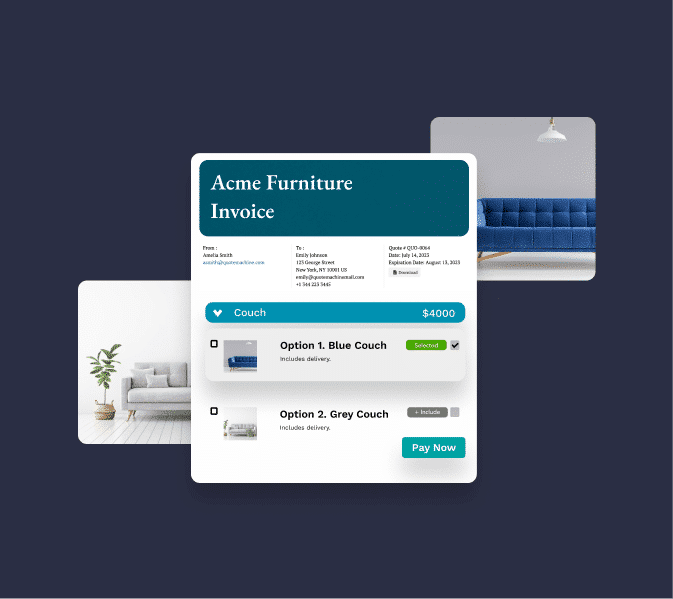 Interactive Quotes
Optimized for online viewing or printing.
Interactive options to foster upsells and allow buyers to choose products.
Ability to collect digital signatures and input custom forms.
Built in portal to take online deposits (partial payment options available).
Fully customizable quote templates with merchant's branding, images, videos, merge fields, and more!
Turn quotes into orders or invoices to keep track of customer journey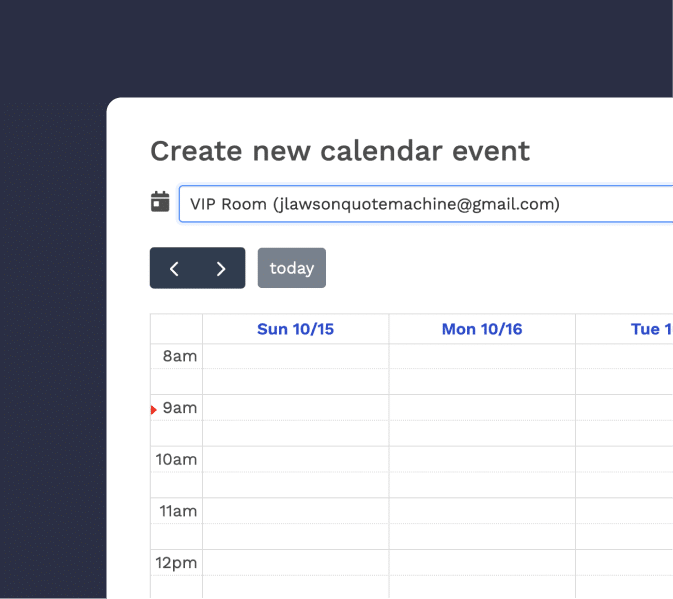 Scheduling / Shop by appointment
Send scheduling pages for customers to book appointments
Connect to calendar for live scheduling tracking (Google, Yahoo, Outlook, etc.)
Link calendar events to projects or documents (quote, orders, invoice)
View everyone's calendars to book appointments with anyone on the team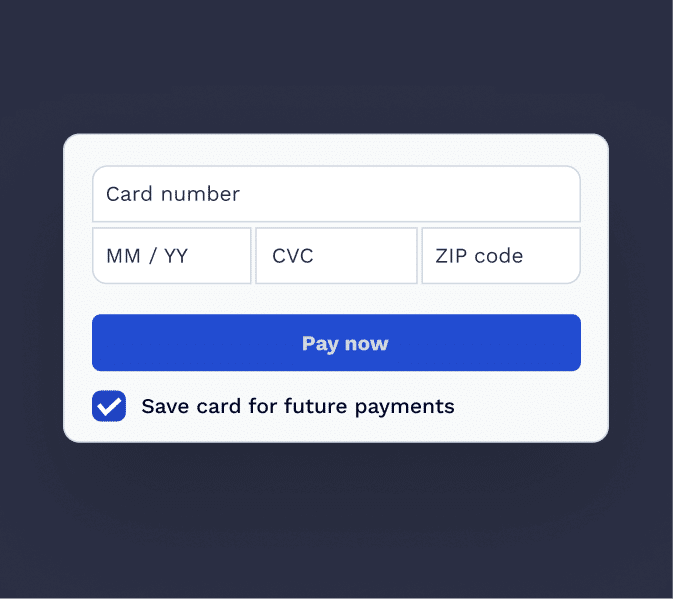 Payments
Collect online payments from any online document
Save cards on file and set up recurring or automated payments
Offer ACH payments and take advantage of ACH cap to minimize costs
Take in-person payments using the Lightspeed POS towards QuoteMachine sales
All payments and sales sync back to Lightspeed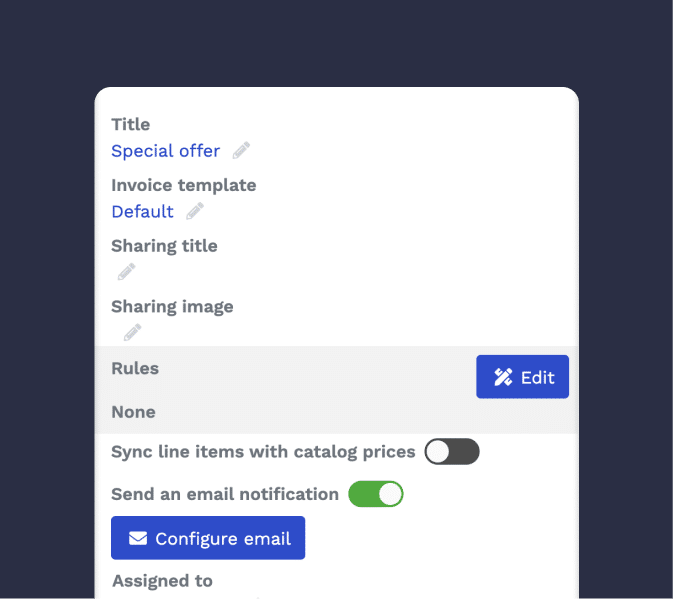 Online Order Forms
Create self-service order forms that can be shared through merchant's desired channel
Order forms are fully interactive and can generate quotes or invoices
Great for promotions with the added ability to take full or partial deposits
Set inventory limits and automatically inform customers when stock is low on a product 
Sample order form here to try for yourself and share with prospects