Close more deals and streamline your Shopify sales process with the QuoteMachine App
Can you relate? Customers aren't converting. Piecing together custom orders and quotes is taking too long. You wish you could offer partial payments
From quote sent to invoice paid QuoteMachine has your business' back.
Conversion rate on quotes sent
YoY growth for customers using QuoteMachine
in monthly revenue processed by QuoteMachine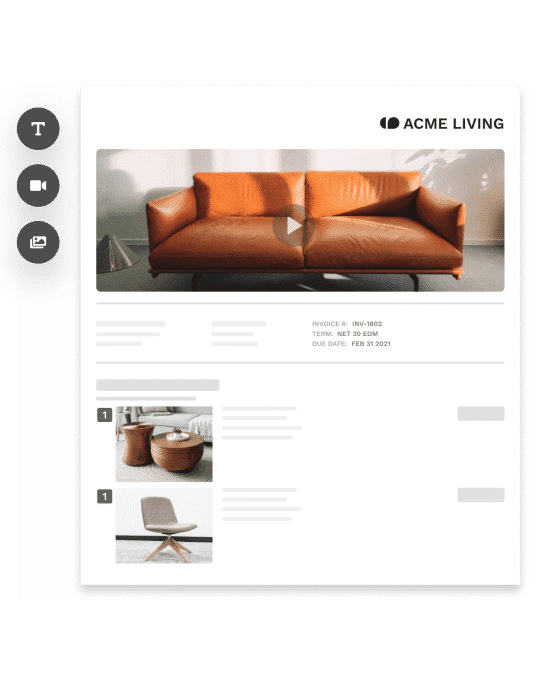 QuoteMachine is a tool that helps Shopify store owners close more online orders and get paid faster. It's designed to streamline your sales process from quotes to fulfillment to invoicing. This easy-to-use software lets you:
Hide prices on select products and allow users to check out via a customized request-a-quote form
Create customized quotes and invoices with images, videos, payment options, and more
Send all your sales documents via email or SMS
Turn quotes into orders by nurturing customers with chat directly in documents
Track progress, sync pricing with your POS, reserve inventory for orders, and define payment terms all from one place
QuoteMachine is more than a quote generator.
It's the easy way to take your invoicing to a whole new level.
QuoteMachine is a sales accelerator
Eliminate administrative timewasters so your staff can spend more time selling, delight your customers with tailored experiences, and score more sales than ever.
Increase upsells by adding options to quotes that suggest products or services your customers might be interested in
Coordinate appointments, consultations, pick-ups, and more with our scheduling tools
Stay in the know with robust analytics that not only inform you when a prospect has read an email or opened a quote, but also shows how long they spent looking at pricing versus content
Allow your customers to adjust item quantity and accept additional products in real-time directly inside quotes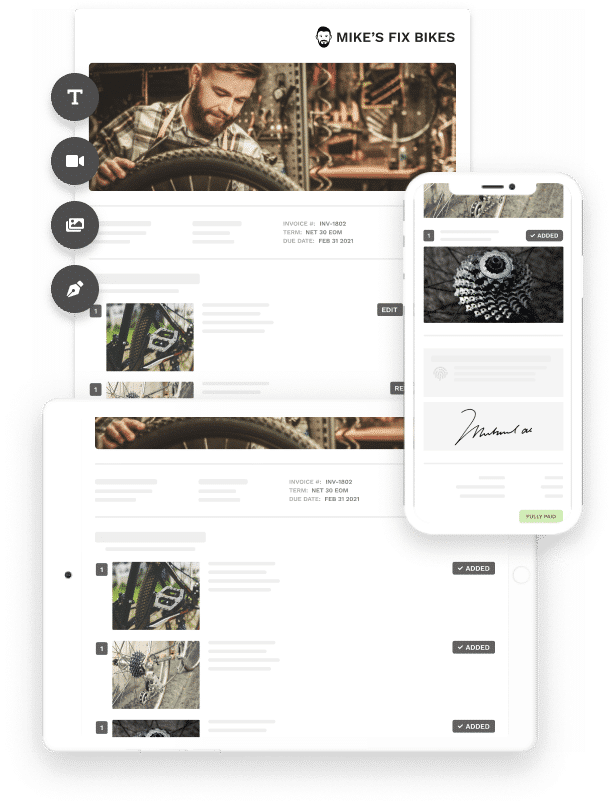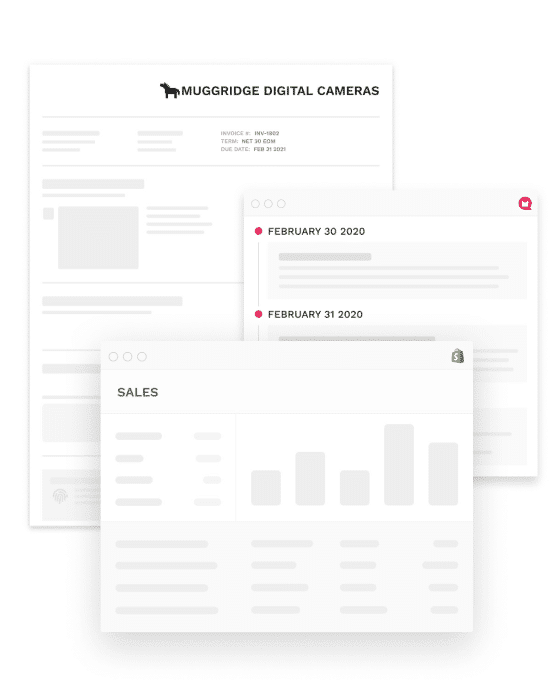 QuoteMachine powers your eCommerce store with advanced payment and billing options
At QuoteMachine, we love it when you get paid on time, so we built a feature set that helps you do exactly that.
Securely store credit card information in your database
Customize payment terms, let your customers pay over time with partial invoicing, and offer credit card or online payment options on every invoice
Automate recurring payments for added customer convenience
QuoteMachine is your POS
system's best friend
QuoteMachine integrates with your Shopify POS for seamless workflow and automated booking to save you and your team valuable time.
Add QuoteMachine to your Shopify POS Tiles and eliminate the need to open another app
Stop manually transferring data. QuoteMachine automatically updates your inventory levels after each sale
Synchronize customer data across all your apps so your sales team is always working from the latest information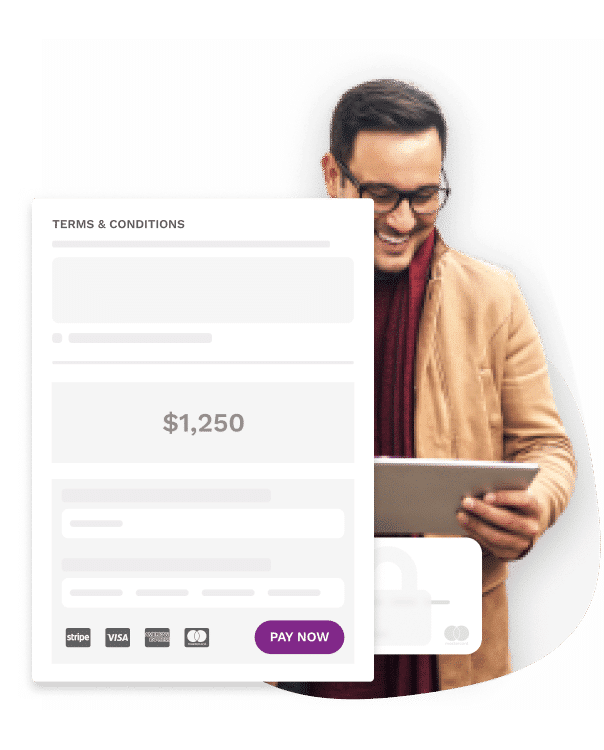 See how QuoteMachine works for your business
of consumers expect a personal and consistent customer experience.
of buyers make a purchase decision based on the experience quality.
of consumers prefer brands that provide offers and recommendations that are relevant to them.
Start selling more with QuoteMachine
Shopify experts like Justin Cenar value our expertise. See what he says about QuoteMachine.
Three minutes. Three ways to set up your QuoteMachine integration.
Embed our app directly within your Shopify store
Use as part of the Shopify POS app
Sign up on qmach.in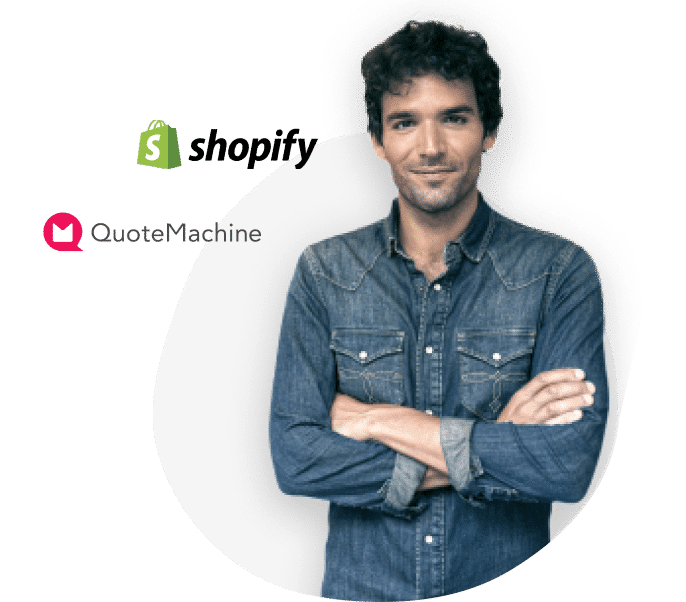 Save more time.
Close more deals.
We get it, online sales are tough. You've got to establish value and earn trust. And if all that wasn't enough, payments are complicated. QuoteMachine, is tailored around the issues that Shopify retailers like you face everyday.
See for yourself.