Elevate Your Retail Business
QuoteMachine brings retailers a simple, scalable sales solution for high-converting quotes, orders, and invoices that transform your customer's experience.
Retailers like you are growing their businesses with QuoteMachine
30% YoY growth for customers using QuoteMachine
Get a demo with one of our reps, or get started on your own.
Does this sound like you?
You sell customizable
products and packages
You sell high-end
products
You provide
white glove service
You sell to other
businesses
You sell customizable
products and packages
You sell customizable products and packages
If you sell complex products with hundreds of different variables, combinations, and options, you can use our customizable templates to create interactive sales quotes that allow customers to choose their desired options. All quotes have a built-in chat function to keep communication open throughout the sale.
If your business does custom orders, you need QuoteMachine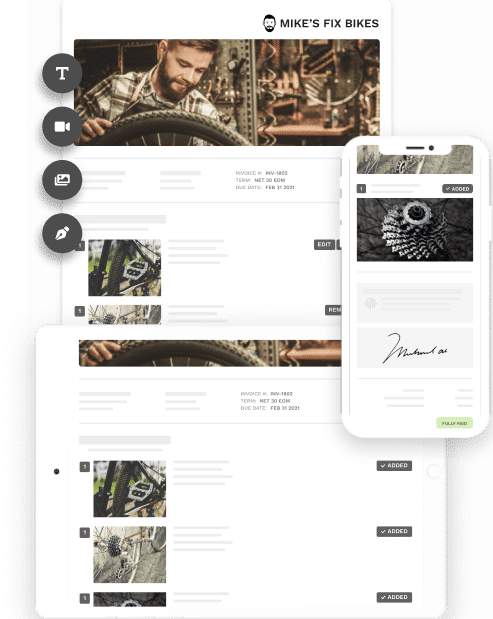 You sell high-end
products
You provide
white glove service
You sell to other
businesses
Close more deals. Get paid on time. Scale faster.
QuoteMachine helps you streamline your sales process from start to finish, so you can
enhance the buyer experience, showcase your brand, and get paid on time every time.
A few things you can do with QuoteMachine
We obsessed over every stage of the customer journey to develop our feature set.
What our customers are saying
I am so impressed with how easy it is to use. I love that I can customize our invoices, and there is no guessing game when it comes to seeing where we stand financially. The dashboard displays all the information I need right there. I highly recommend QuoteMachine! Their customer support is top notch. I wish we would have found this product sooner!!
- The Lifestyle Lab
I have to say QuoteMachine has really stepped up our appearance. The quotes are very clean and a lot more advanced looking than anything else I have tried. Also customers love they can pay direct from the quotes.
- Manncorp Inc.
QuoteMachine is an incredibly helpful tool. The ability for customers to see live updates to their orders and pay online has already increased turnaround on ordering and invoicing.
- Zachary LTD


Getting started with QuoteMachine
Sign-up and integrate with your toolset
QuoteMachine lives in the cloud, so you don't need to worry about making room on your hard drive. We integrate with popular accounting software, point-of-sale systems, payment gateways, and CRM platforms.
Use QuoteMachine to create sales documents with videos, product images, and more. Send high-converting custom quotes, and let customers pay invoices online.
Connect with a member of team QuoteMachine
We're always here to help you make the most of QuoteMachine, whether you are a new user that wants a tour of the platform or a seasoned pro looking for new ways to optimize.
Use your dashboard to gain insights into your sales team's performance, identify top products or services, and predict customer behavior. Our flexible templates make it easy to scale winning combinations across your organization.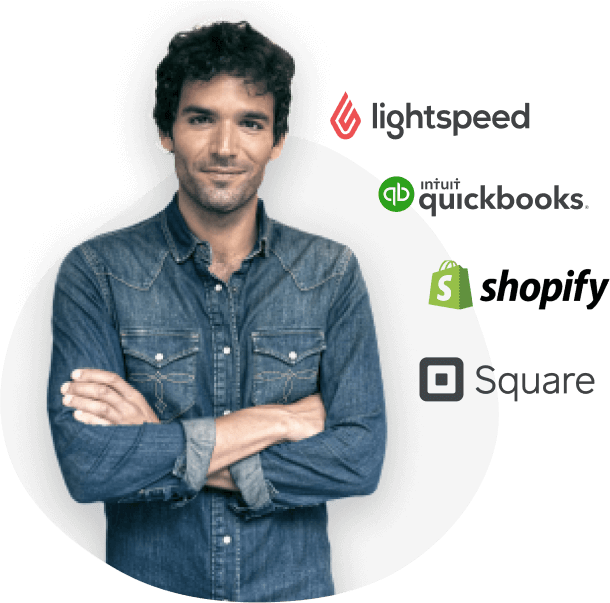 QuoteMachine integrates with popular point-of-sale and e-commerce platforms to keep your inventory and customer profiles up to date while deepening your reports at every step of the sales and ordering process.
Proven to increase revenue in both B2C and B2B environments
Boosting sales has never been easier.