Close more furniture and design orders
while streamlining your sales process–all from one platform
Can you relate? Customers are dragging their feet. Piecing together custom orders is taking too long. 
Your customer still hasn't paid yet. Lots of verbal confirmations but not a lot of paid invoices.
From quote sent to invoice paid QuoteMachine has your business' back.
Conversion rate on quotes sent
YoY growth for customers using QuoteMachine
in monthly revenue processed by QuoteMachine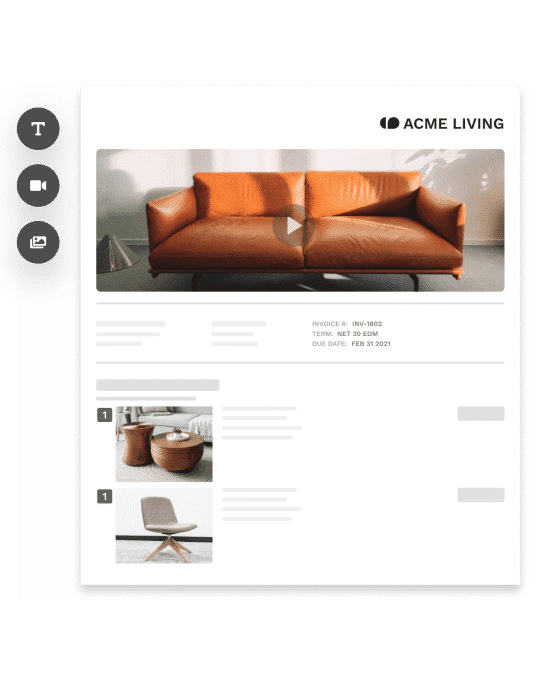 QuoteMachine was built to help you sell more and get paid faster. It's designed to transfer your showroom and design studio experience to your sales documents, and replace clunky, time wasting processes so many retailers use today. With QuoteMachine you can:
Create customized quotes, orders and invoices with images, videos, and detailed descriptions of your pieces and collections.
Send quotes and other documents via email or SMS.
Turn quotes into orders by nurturing customers with chat directly in documents.
Track progress, sync pricing with your POS, reserve inventory for orders, and define payment terms all from one place.
When it's time to commit, customers can accept online, sign virtually, and pay invoices from any device.
Why Do I Need Personalization Sales Software Like this?
In short, your customers expect, and many will make a decision to buy (or not) from you based on it.
of buyers expect a personal customer experience
of purchases are based on experience quality
of consumers prefer offers relevant to them
QuoteMachine is a sales accelerator
Eliminate administrative timewasters so your staff can spend more time selling, delight your customers with tailored experiences, and score more sales than ever.
Increase upsells by adding interactive options to quotes that suggest products or services your customers might be interested in.
Coordinate appointments, consultations, pick-ups, and more with our scheduling tools.
Stay in the know with robust analytics that inform you when a prospect has read an email or opened a quote.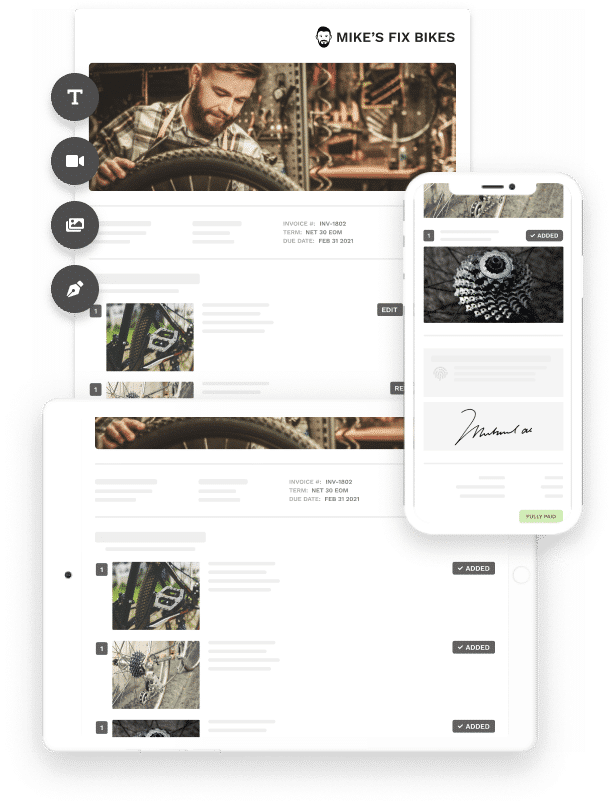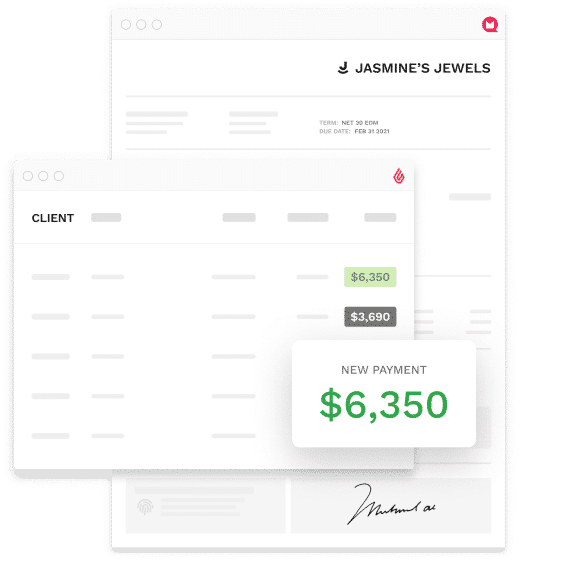 QuoteMachine is invoicing
software that gets you paid
At QuoteMachine, we love it when you get paid on time, so we built a feature set that helps you do exactly that.
Securely store credit card information in your database.
Customize payment terms, let your customers pay over time with partial invoicing, and offer credit card or online payment options on every sale.
Automate recurring payments for added customer convenience.
QuoteMachine is your POS
system's best friend
QuoteMachine integrates with popular POS and e-commerce software to give your customers frictionless purchasing while automating time-consuming bookkeeping work for you and your team.
Stop manually transferring data. QuoteMachine automatically updates your inventory levels after each sale.
Synchronize customer data across all your apps so your sales team is always working from the latest information.
Get flagged when sales are charged to an account.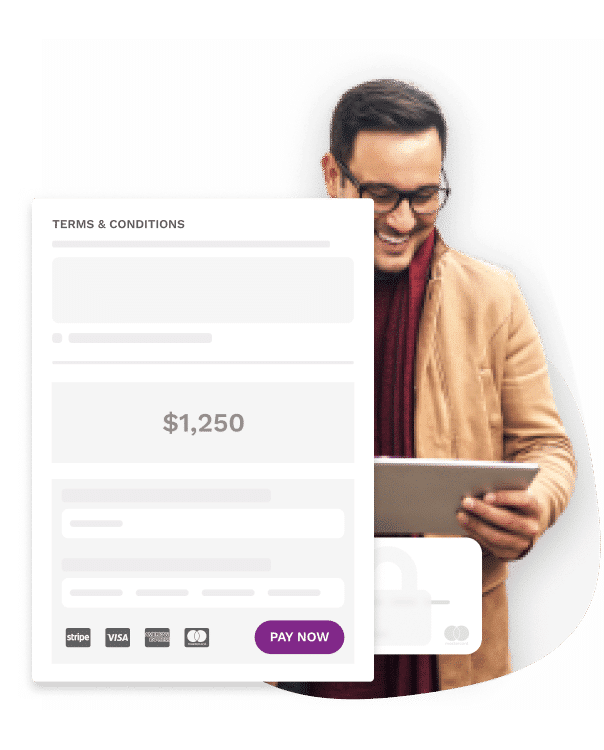 Let's talk about QuoteMachine and your business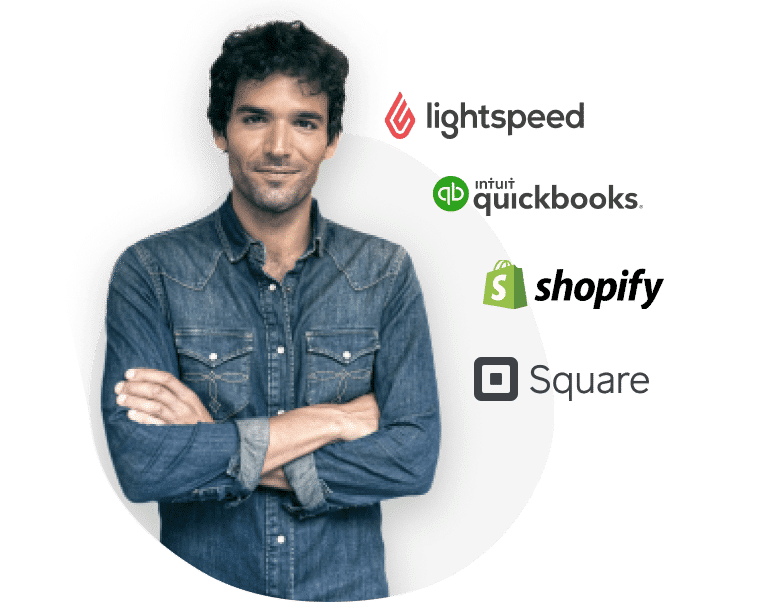 QuoteMachine integrates with popular point of sale and e-commerce platforms to keep your inventory and customer profiles up to date while deepening your reports at every step of the sales and ordering process.
Save more time.
Close more deals.
We get it, big-ticket sales are tough. You've got to establish value and earn trust. And if all that wasn't enough, payments are complicated. QuoteMachine, is tailored around the issues that big-ticket retailers like you face everyday.
See for yourself.