For small pool and spa businesses, optimizing the sales process is crucial for attracting and retaining customers. A well-designed sales process not only increases the chances of closing deals but also helps to build trust with customers and establish a positive reputation for the business.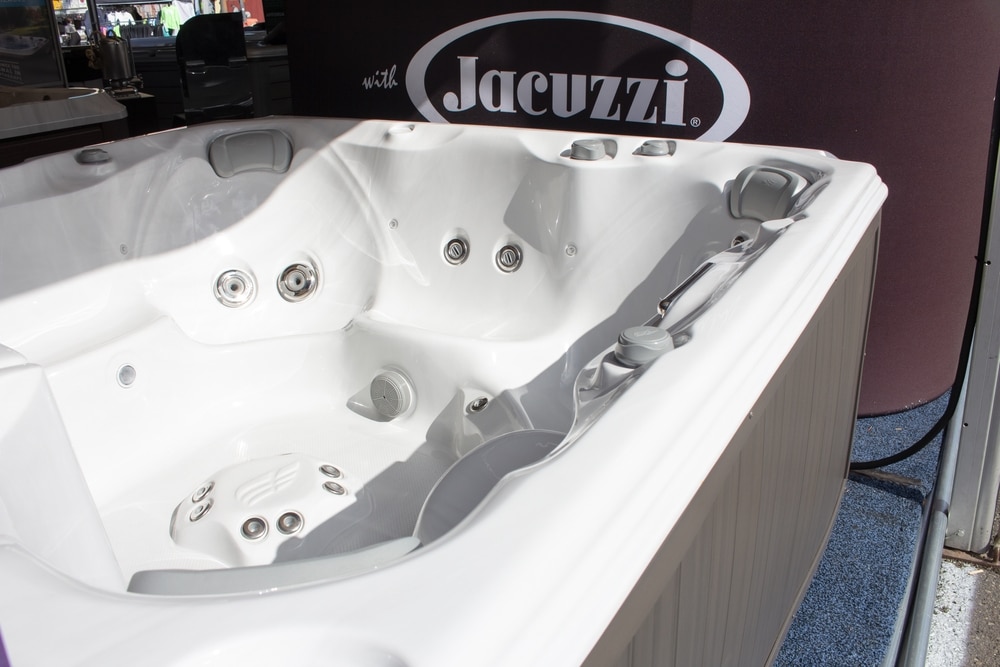 Here are some tips on how to optimize the sales process for a pool and spa business:
Understand Customer Needs: Understanding customer needs is the foundation of any successful sales process. Before proposing a solution, take the time to listen to your customers' preferences, requirements, and constraints.
Make sure you're asking the right questions to gather all the necessary information to make an informed proposal. This involves asking questions to identify their pain points, preferences, and expectations for their pool or spa. For example, you could ask about their preferred size and shape, the types of features they're interested in (such as a spa area or a water slide), and their budget.
Preparing paper or excel forms in advance can help you standardize your process. With software like QuoteMachine, you can go one step further and create online forms like this for each Hot tub model to capture customer needs.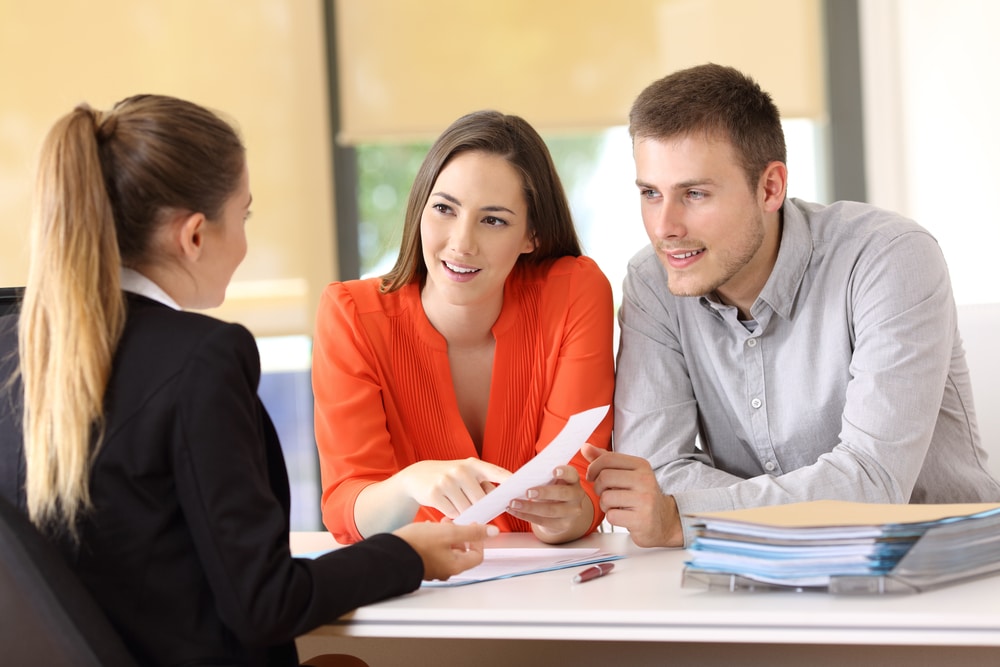 Provide a Detailed Proposal: Once you understand your customer's requirements, provide a detailed proposal that outlines the design, layout, features, and pricing. Be transparent about what's included and what's not, and provide a clear breakdown of costs.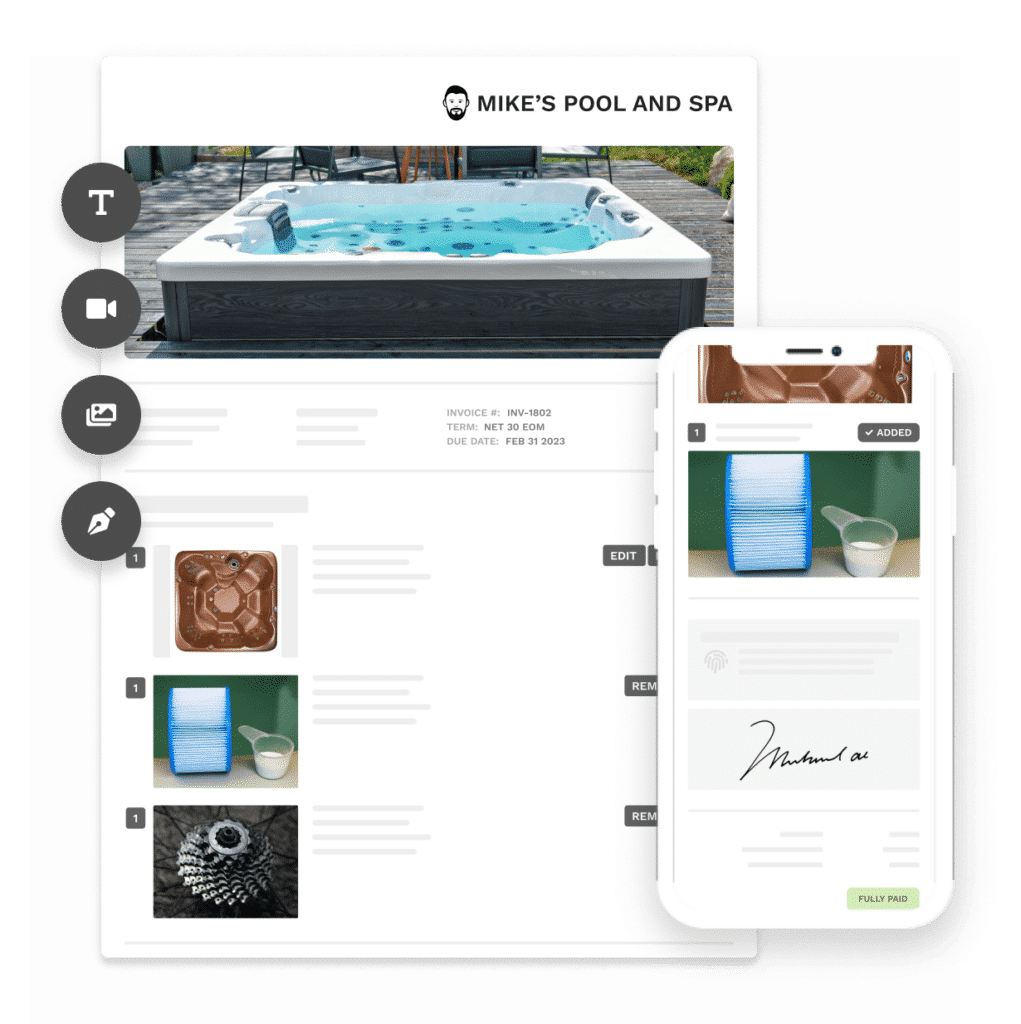 Make sure the proposal is easy to understand and visually appealing. Include images of similar projects you have completed in the past to give customers an idea of the quality of your work.
The proposal should include a payment schedule that outlines when payments are due and how much will be paid at each stage of the project. This can help customers better understand the financial commitment involved in the project and ensure that payments are made on time.
The proposal should also include clear terms and conditions that outline what is expected of both the customer and the pool and spa business. This includes information on warranties, guarantees, and any potential issues that may arise during construction.
Here is an example of a clear proposal to send to a customer.
Communicate Effectively: Good communication is essential throughout the sales process. Keep your customers informed of the progress of the project, provide regular updates, and be responsive to their questions and concerns. Make sure you're using the customer's preferred communication channels, whether it's email, phone, or in-person meetings.
Follow-Up and Follow-Through: Following up with your customers after the sale is essential to ensure their satisfaction and build long-term relationships. Make sure you're providing after-sales service, addressing any issues that arise, and providing maintenance and repair services as needed.
Emphasize Quality: Quality is a critical factor in the pool and spa business. Emphasize the quality of your workmanship, materials, and equipment, and make sure you're meeting or exceeding industry standards. Invest in training and certifications for your staff to ensure they have the necessary skills and knowledge to deliver high-quality work.
Leverage Technology: Technology can help streamline the sales process and make it more efficient. Use software tools to manage customer relationships, track project progress, and provide quotes and invoices. QuoteMachine allows you to do all of that and is loved by other pool and spa businesses.
In conclusion, optimizing the sales process for a pool and spa business requires a customer-centric approach, effective communication, trust-building, quality focus, and leveraging technology. By following these tips, pool and spa businesses can improve their sales process, attract more customers, and build long-term relationships. Check out our blog post on how you can enhance your customer experience.