Simplify Lightspeed Sales
Unlock Lightspeed's Full Potential with
QuoteMachine's Advanced Sales Tools
QuoteMachine robust features streamline your sales process and give you real-time access to your contacts and inventory. Use QuoteMachine's integration with Lightspeed to create interactive and captivating sales quotes that leave a lasting impression on your customers.
Customize your quotes with stunning product images, engaging videos, and detailed descriptions.
Communicate directly with your customers inside quotes and other sales documents.
Share quotes via email or SMS and collect digital signatures for a smooth and professional sales cycle.
Save quote templates for quick and error-free quoting, empowering your team to create professional quotes in no time.
Enable customers to submit quotes or invoices independently without your staff's assistance.
X-Series users can generate a quote directly from their Lightspeed POS.
QuoteMachine and Lighspeed combine to reduce the friction of collections by enabling you to offer the flexible billing options your customers expect from the sales experience.
Invoice directly from your POS.
Collect digital signatures, accept payments online, receive partial deposits, and save cards on file for the added convenience of automatic payment processing.
Use flexible billing options to create partial invoices and customize payment terms. You can even choose to bill companies instead of individual employees.
Generate order forms that can be used to run promotions across various channels.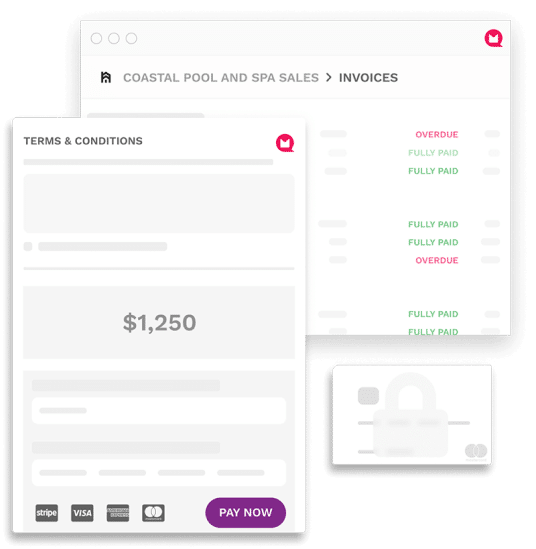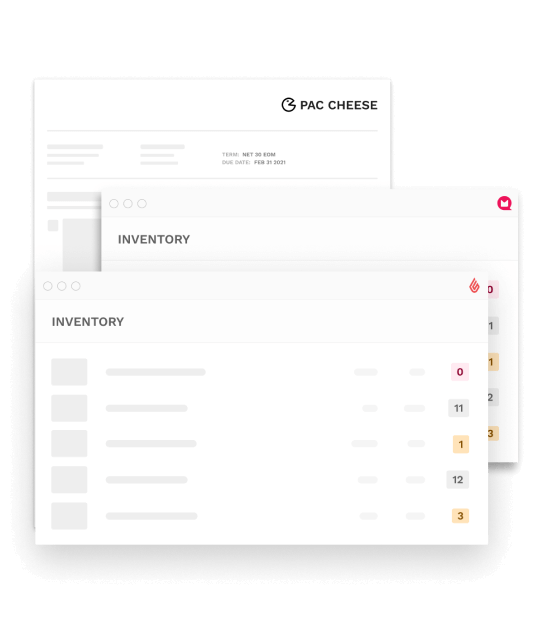 Efficient Order Management Integrated with Lightspeed Inventory
QuoteMachine's integration with Lightspeed delivers powerful order management capabilities that seamlessly integrate with your Lightspeed inventory, empowering you to stay organized and provide exceptional customer service.
Track your orders with customizable statuses, ensuring transparency and keeping customers informed at every step.
Adjust orders until the final invoicing stage, accommodating any changes or updates.
Link appointments to orders for easy tracking and automatically reserve inventory as orders come in.
QuoteMachine's seamless integration with Lightspeed automates data transfer and ensures real-time updates between the two systems making financial tracking effortless. Say goodbye to manual data entry and focus on growing your business.
Gain real-time visibility into email opens, quotes sent, and invoices paid.
Organize sales documents under the customer profile and group invoices under company accounts for a comprehensive view of customer interactions.
Keep tax information and customer accounts up to date, ensuring compliance and smooth financial operations.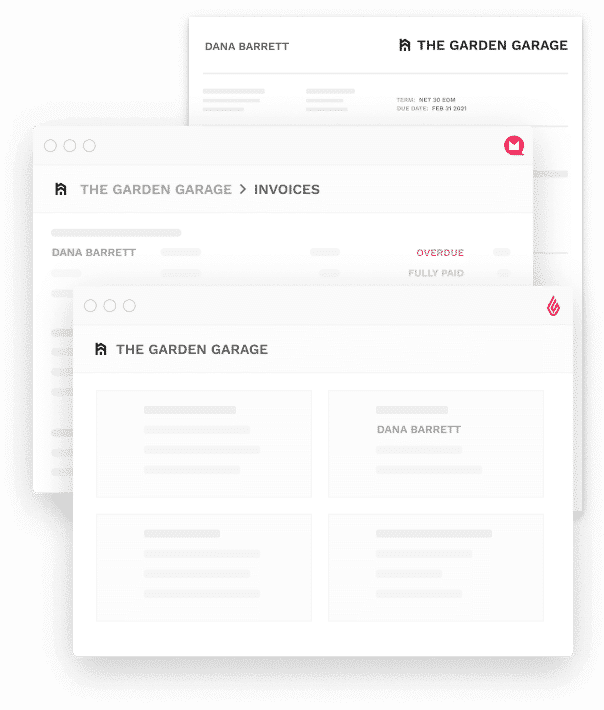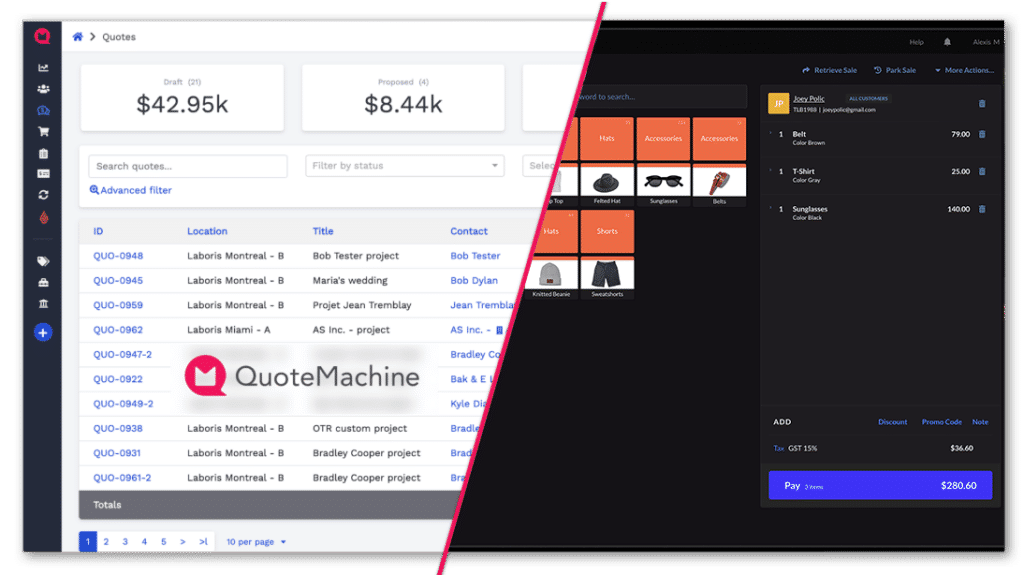 Smooth Onboarding and
Collaborative Workflow
QuoteMachine's Lightspeed integration is designed for seamless onboarding and enhanced collaboration within your team. Get up and running quickly and enjoy a cohesive workflow that drives efficiency and productivity.
Minimal training required, allowing all team members to start using QuoteMachine effortlessly.
Quotes, orders, and invoices are interconnected, providing a complete view of customer interactions and enhancing collaboration.
QuoteMachine's dedicated support staff and knowledge base are available to help your team maximize the integration's benefits.
Power-up your POS with QuoteMachine for Lightspeed
QuoteMachine empowers businesses like yours to improve customer experience and streamline internal processes. With the perfect blend of advanced sales tools and seamless integration with Lightspeed, QuoteMachine lets you simplify your quote, order, and inventory management processes and take your sales to new heights.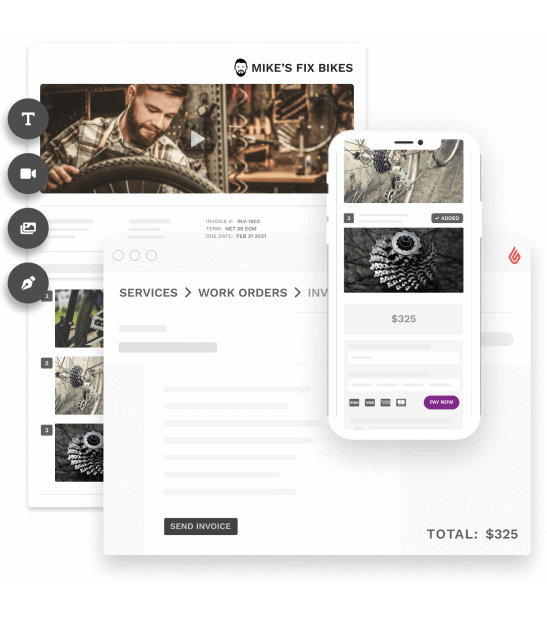 Schedule a demo with QuoteMachine today
to experience the power of the Lightspeed integration.