An inventory management system built by retail experts to streamline complex workflows and maximize sales
Benefit from the tools and resources you need to build a successful future.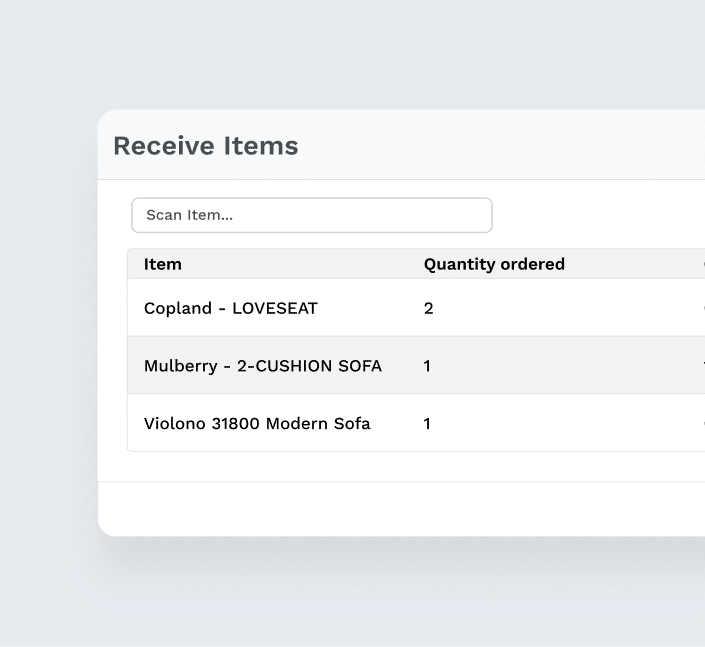 Stock Movement Insights
From manual inventory adjustments, vendor returns to purchase orders – you can trust QuoteMachine to track all stock movements.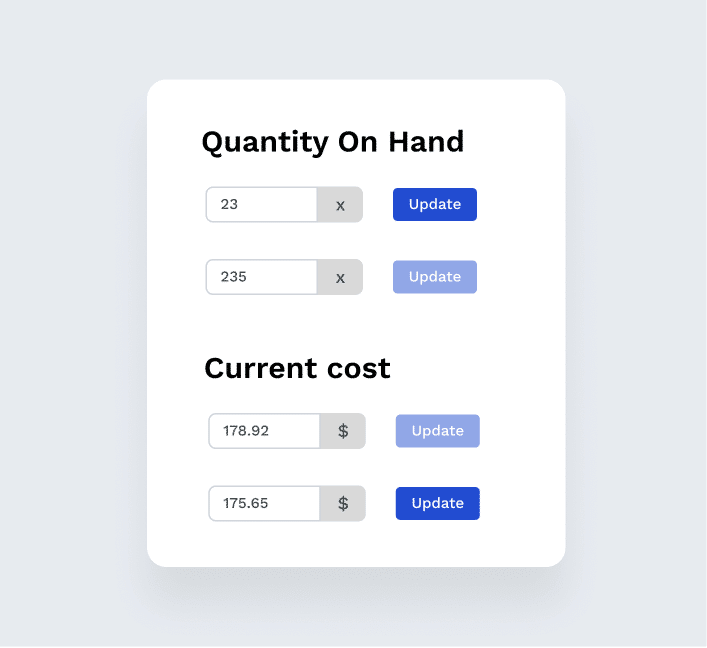 Instant Inventory Updates
Ensure real-time access to accurate inventory levels, costs, and profits through automated updates with every transaction.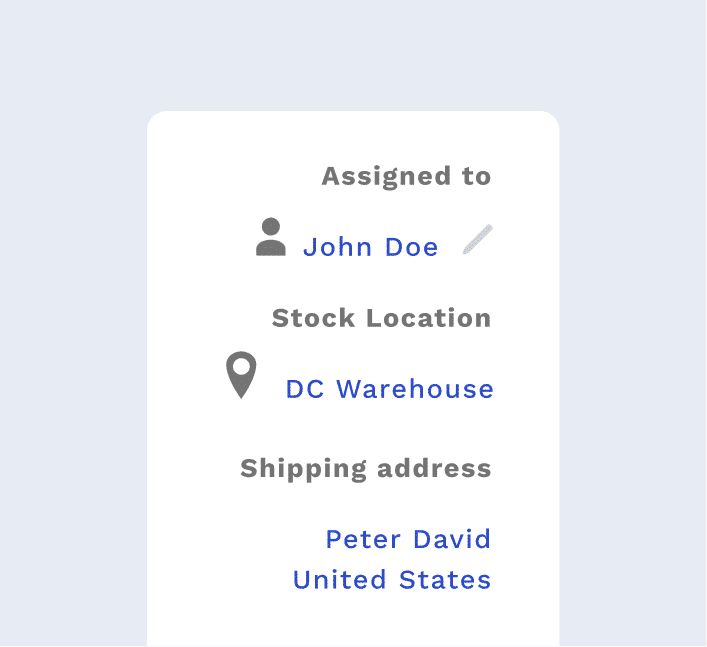 Customer Journey Clarity
From first quote to finalized purchase order, effortlessly track each item's path and its clear connection to every client.
Manage inventory across channels
Streamline your operations to effectively 
run your business.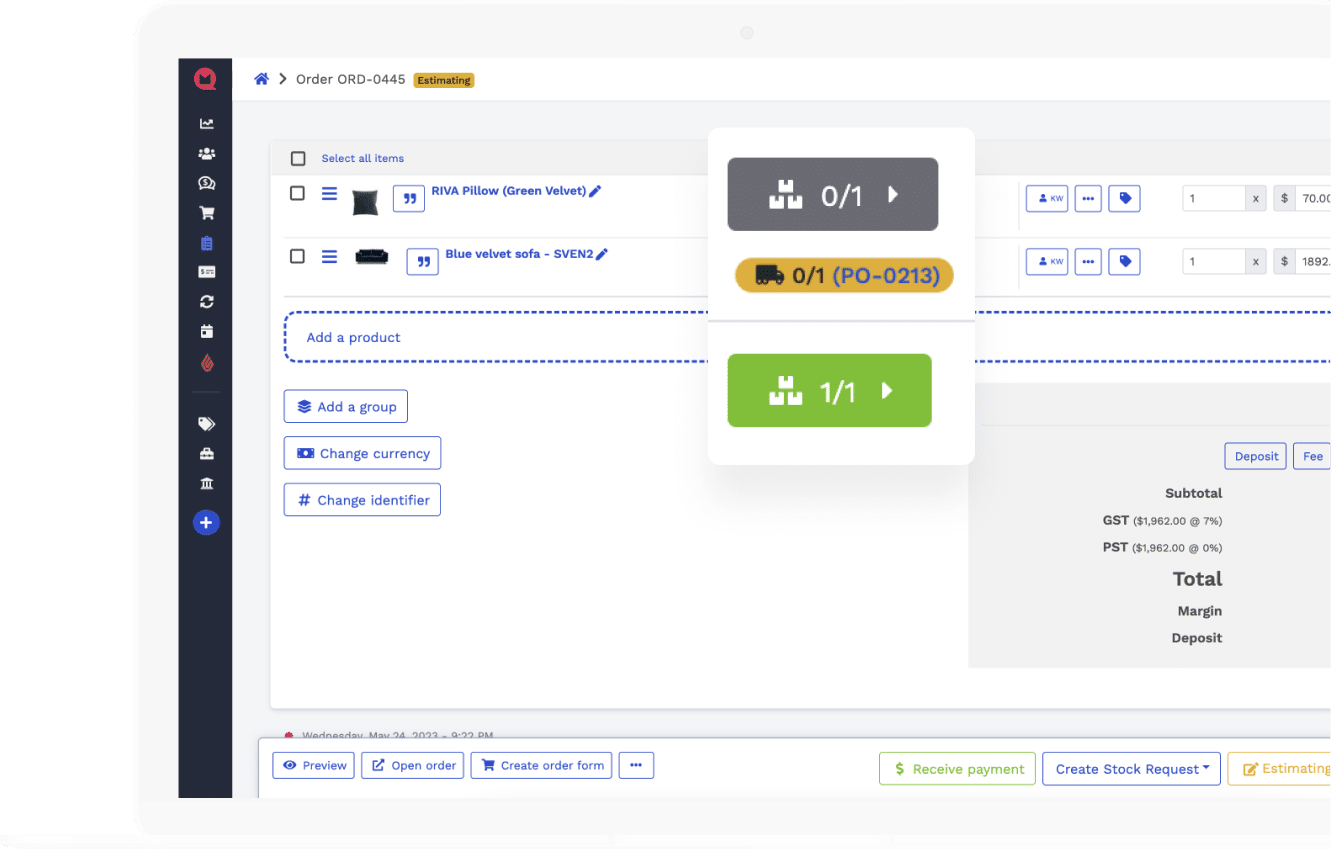 Instant setup
Easily import all product, vendor and contact details to ensure your inventory and costs are set from the start.

Optimized vendor communication
Leverage interactive online purchase orders and vendor returns with tools such as built-in chat, fillable forms, and more to streamline communication with vendors.

Automated cost calculation
Boost your team's efficiency with automated stock cost calculations using FIFO, LIFO, or WAC method. Benefit from the reliability of having accurate product pricing.

Seamless team collaboration
Whether it's sales or vendor processes, QuoteMachine tracks and records everything online to make it easily accessible for teams to collaborate on tasks.
Inventory designed for sales
Empower your sales team to create remarkable customer experience
Order process view

Ensure your sales team has full visibility of the status of an order to make smarter decisions and increase transparency.

PO accuracy

Push exact product customization details from the initial sale straight through to the vendor, including custom attributes to ensure customer satisfaction.