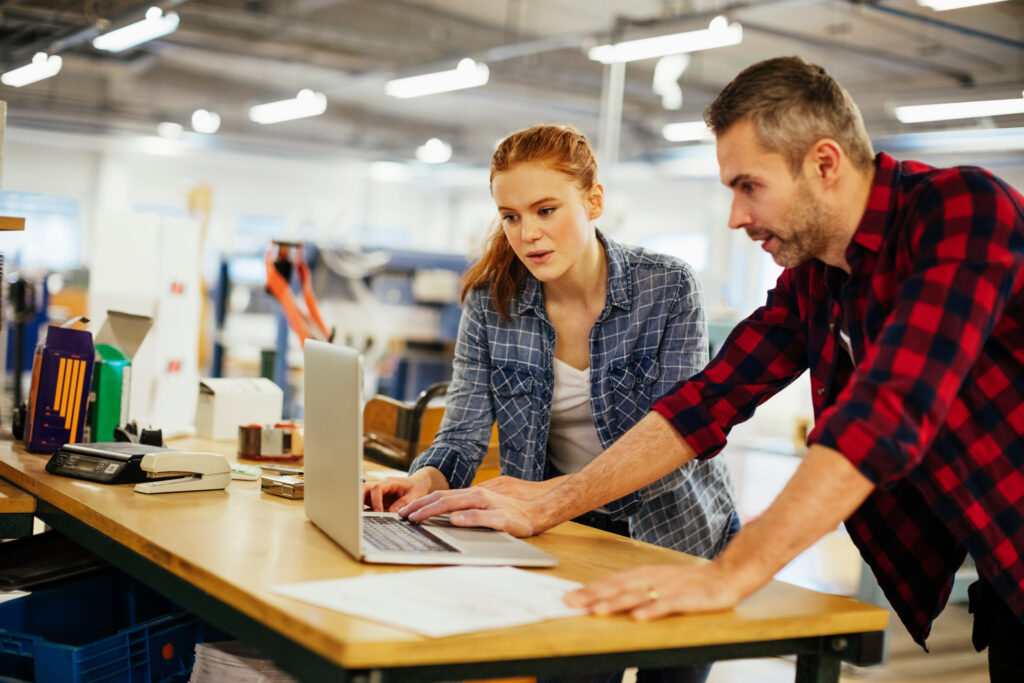 In today's fast-paced business world, having the right sales software can make all the difference. But with so many options available, it can be overwhelming to know where to start. As we know, kitchen and bath retailers don't typically have the regular add-to-cart business models, so not all softwares are equipped to handle the intricacies of the sales process.
That's why we've put together this guide on how to evaluate the right sales software for your kitchen and bath business. We'll explore the current industry trends and provide tips on how to find the right software to help you streamline your sales process, no matter the complexity.
Before you begin your search for the perfect sales software, it's crucial to understand your specific needs. Kitchen and bath retail comes with its unique set of challenges, such as managing large inventories, tracking multiple suppliers, and handling custom orders. Make a list of your specific requirements and pain points, and use this as a guide throughout your search.
User-Friendliness is Key
The best software in the world won't do you any good if your team can't or won't use it. Look for solutions with intuitive interfaces and straightforward navigation. We recognize that there is a learning curve with every new software, so ideally, look for options with onboarding and ongoing customer support to assist with that learning curve. The software should make your team's job easier, not add to their workload. This is particularly important in the kitchen and bath industry, where sales staff need to be able to quickly access product information, availability, and pricing to efficiently serve customers.
Powerful Inventory Management
In kitchen and bath retail, managing inventory is a significant part of the sales process. The ideal sales software should provide real-time inventory tracking, allowing you to see what's in stock, what's on order, and what's available from suppliers. If you're dealing with custom orders, you want to make sure that all specific custom details are pushed through to the PO to ensure accuracy of order. To increase customer satisfaction, look for sales softwares with inventory management systems that give your sales team a clear view of the order process to ensure they are always in the loop and can provide customers with the right information.
Quote and Proposal Generation
Your sales software should enable you to quickly and easily generate quotes and proposals for your customers. Look for tools that allow you to include detailed product information, images, videos and customized pricing. The ability to create professional, branded documents can set you apart from the competition and help close deals faster. Your brand is unique, and your sales documents should reflect that. Choose a solution that allows you to showcase your brand identity and create an engaging purchasing experience.
Streamlining the Checkout Process
A smooth and efficient checkout process is crucial in this industry, where purchases are often significant investments for your customers. Your sales software should support flexible payment options and provide secure transaction processing. Being able to collect deposits throughout the sales process or having options to partially invoice your customers can help your cash flow, improve your relationship with your customers and increase your sales volume. For added convenience, look for options where you can save cards on file securely to automate payment collection.
Enhancing Customer Relationships
Building and maintaining strong relationships with your customers is vital, so choosing a sales software that includes CRM capabilities such as allowing you to track customer interactions, purchase history, and preferences – all of which can give you a competitive edge. This information can be invaluable for personalized marketing efforts, helping to drive repeat business and customer loyalty. As a bonus, if the software can centralize and track customer communication, it allows retailers to minimize risk and work as a team more effectively.
Scalability for Future Growth
As your business grows, your sales software needs to grow with you. Look for a solution built on a scalable platform, ready to accommodate additional features and increased demand. Ensure that the software provider is committed to continuous improvement and regularly releases updates and new functionalities. Most importantly, look for an agile commerce system that can support unique business workflows by having versatile tools that allow retailers to customize it to their needs.
Integrations to streamline business processes
To truly streamline your sales process, your sales software needs to integrate seamlessly with your existing systems, whether that'd be accounting, CRM, or e-commerce platforms. Integrations facilitate a more cohesive operation, allowing for real-time updates and providing your team with the most accurate and up-to-date information at any given moment. This essentially ensures a smooth flow of information across your business, reducing manual data entry and the risk of errors.
Investing in the right sales software is crucial for success in the competitive kitchen and bath retail industry. By understanding your specific needs, prioritizing user-friendliness, and focusing on powerful inventory management and customer relationship capabilities, you can find a solution that not only streamlines your sales process but also helps increase conversions and build lasting customer relationships.
Schedule a time to talk about your business with a member of team QuoteMachine.