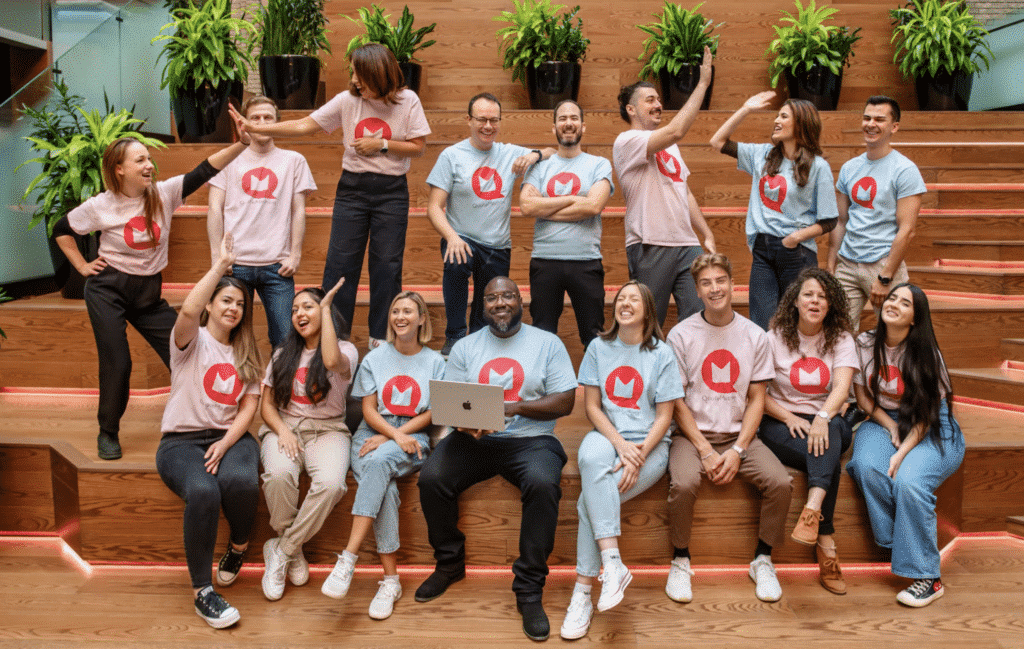 In 2020, amidst the pandemic, QuoteMachine set out to ensure human interactions would be at the core of commerce technologies. Today, with immense pride and gratitude, we celebrate our latest milestone, a robust USD $3.7M in seed funding.
Manresa Ventures led the round, joined by Clocktower Technology Ventures and Precursor Ventures. Our earlier supporters, including Telegraph Hill Capital, Real Ventures and the Maple Leaf Angels also renewed their support through this round. Their belief serves not just as capital, but as a testament to the change we aim to bring to the realm of retail.
At QuoteMachine, we acknowledge the intricacies of big-ticket sales, the ever-increasing demand for personalization, and the diverse range of customer types. Positioned at the heart of their communities, SMB retailers possess unique advantages: their deep expertise, genuine passion, and an innate ability to foster local connections. However, to truly capitalize on these strengths, it's essential they have access to the right software to provide the best sales experience at scale.  We've assisted hundreds of these merchants, ensuring they deliver perfect experiences across various verticals, including Pool&Spa, Home Automation, Furniture, Sport & Outdoor, Safety Supply, and more.
Capturing precise customer requirements for custom orders, relaying that information to manufacturers, and managing multiple installments over the order's lifetime can often be obstacles that prevent scaling the most valuable sales. Through QuoteMachine's unique concept of transactional microsites, merchants turn any conversation in-store or online into a sale. In fact, sales conversations supported by QuoteMachine have a proven conversion rate of 60%. This not only delivers a seamless customer experience but also significantly boosts revenue in both B2C and B2B settings, regardless of a merchant's product complexity, services, or workflow. Features such as online chat, digital signature, and flexible checkout options—whether in-person or online—enhance this experience even further.
The landscape of commerce is undergoing a profound transformation.
More than ever, there's a pressing demand for software that delivers the convenience and automation characteristic of e-commerce platforms. Yet, we believe these aspects must be combined with the unparalleled personalization that only human interactions can offer. Our category-defining approach, which we proudly term Agile Commerce, recognizes and addresses this shift. We seek to emerge as the leading sales software powering commerce that places the human touch at the core. The evolving demands of modern commerce require both the expertise from sellers who understand the customer's needs and the right tool to deliver it at scale.
As we leverage this latest funding round, our roadmap embraces one defining characteristic of our customers: the average order value supported by QuoteMachine is over one thousand dollars. Delivering frictionless and creative payment solutions is a big focus for our team and we'll constantly deliver new features to better manage installments, financing options or digital payments.
QuoteMachine is unique on the market in its ability to empower sales people to manage custom orders. We'll double down on these capabilities by bringing new inventory management capabilities and ensuring customer's requirements are conveyed perfectly all along the supply chain.
A major part of our mission is to serve a wider array of merchants, and we'll strategically grow our go-to-market teams to ensure this. 
While we're enhancing our platform to streamline the experience, we remain keenly open to partnering with software platforms that align with our values and complement our features. We've seen fruitful collaboration with Ecommerce, Point of Sale or Accounting software providers. It's about striking the perfect balance – serving our clients' multifaceted needs while ensuring they have access to the best tools in the ecosystem to grow their businesses.
Every salesperson, particularly those in small businesses, deserves software that not only understands their challenges but also empowers them to overcome them at scale. Our focus remains laser-sharp: to continually refine and enhance these tools, ensuring that all our customers, regardless of the scale of their operations, always have an edge and thrive.