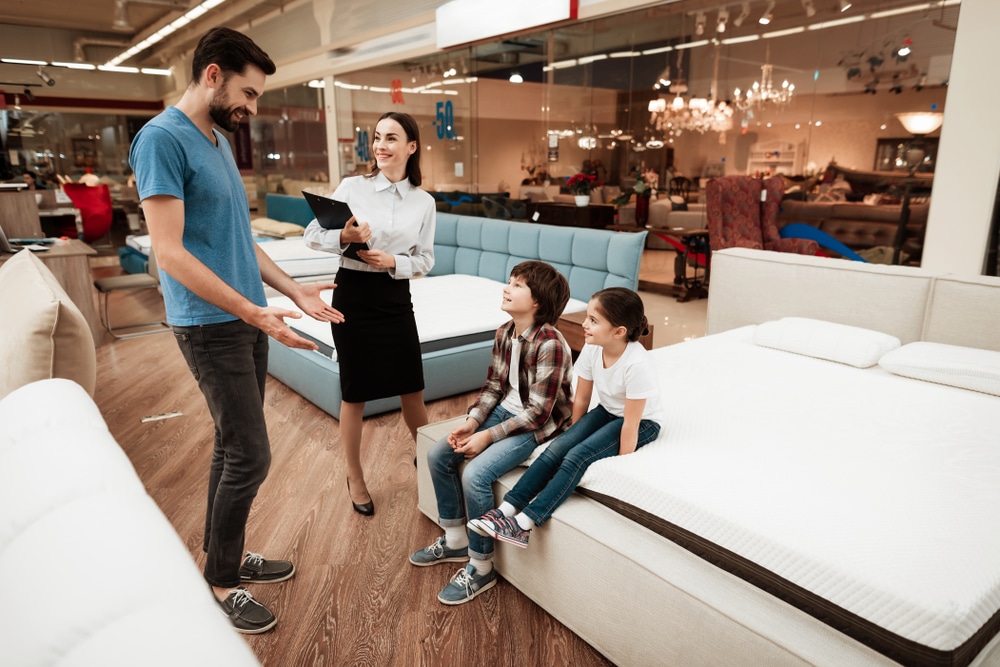 What's the biggest threat to local retail? For many business owners, it's the possibility of in-store visits from consumers who then go on to buy online from a competitor. No retail store wants to be the showroom for competing online retailers! And surely more visitors to a store means more opportunity to sell. So, how can brick-and-mortar retailers shift the new omnichannel reality to their advantage?
In this post, we'll illustrate how:
Showrooming equals opportunity
Online browsing is now part of the typical buying process. With smartphones, people can even do this while in the store — and they do!
56% of in-store shoppers used their smartphones to shop or research items while they were in a store 1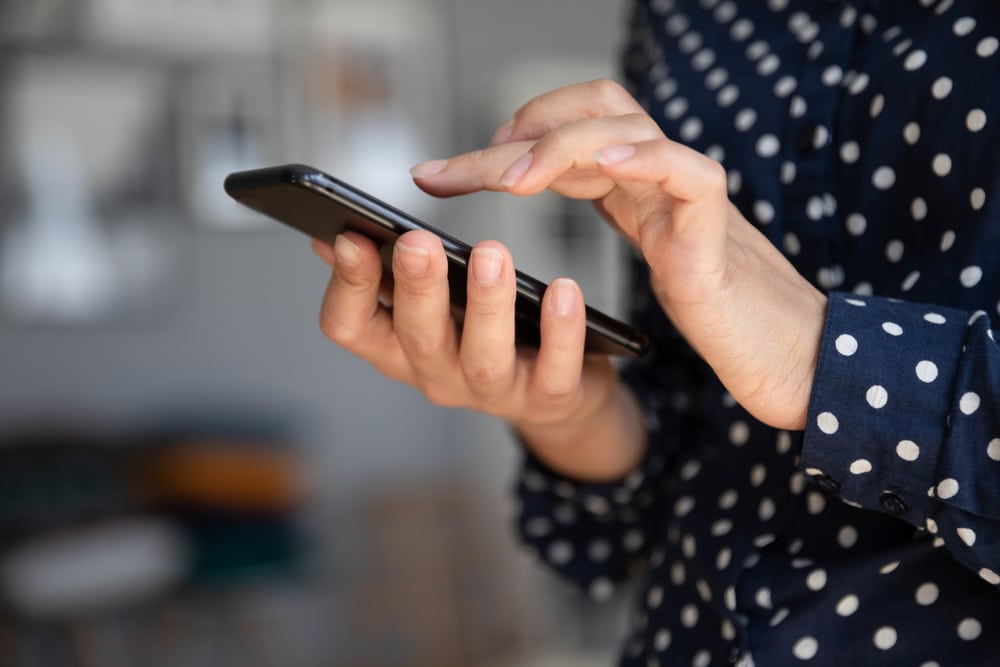 Consumers use their smartphones for information gathering.
When consumers use their phones in-store, they typically aren't price checking — they're looking for information and reviews about the product they're interested in. According to global studies, consumers are almost as likely to use the store's website like another website to gather product information. This isn't about price, it's about information!
That's why e-commerce typically loses to physical retail.
People want to know they're making a good decision before buying an item. Webrooming and showrooming are both ways to gather that information.
Webrooming is when a consumer researches an item online before going into a store to touch, test and ultimately buy an item.
Showrooming is when a consumer goes to a store to test out and research an item before ultimately buying online — possibly because the range of stock (colour, size, etc.) was limited at the location
Both practices help buyers to gather all of the information they need before making a decision but webrooming is the more common of the two.
Why? Because of in-store retail's biggest asset: human-powered expertise.
When people go into a store, they're much more likely to make a purchase because of the knowledgeable and engaging sales associates who can help them make good decisions and find what they're looking for.
These in-person conversations are unique opportunities for retail associates to build trust by:
Helping consumers to understand their options and find the products they want
Developing a human connection
Offering a level of service that sets the store apart (installation service, free shipping, return policy, warranty, special-ordering of products, etc.)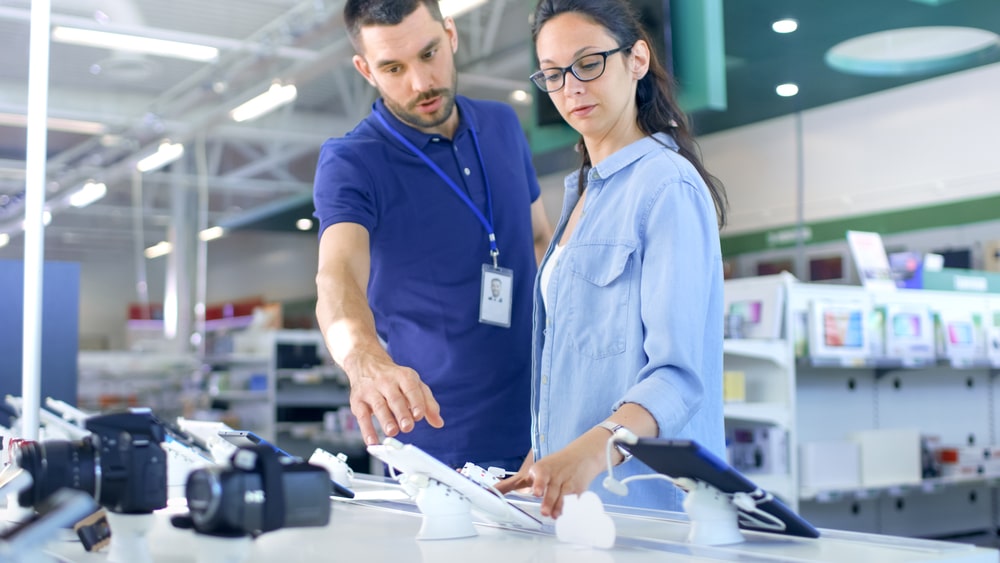 The new outstanding service only brick-and-mortar retail can provide
We know in-person shopping is king. Brick-and-mortar retail significantly outperforms pure e-commerce players as regards conversion because they have a huge advantage when it comes to touching or seeing a product and asking questions. Look at Amazon! When the world's biggest e-commerce giant starts opening retail stores, it's pretty clear that there's something people want about the live shopping experience.
Consumers trust their local retailers. As online and offline blend, outstanding service is best provided in-store where consumers can benefit from the sales associate's expertise and experience the products. And in cases where the consumer needs more time to decide, retailers can now harness digital tools to ensure the conversation continues until the customer is ready.
How to take advantage of in-store relationships in the omnichannel era
Digital tools add convenience across the entire shopping journey.
Sales associates don't lose sales to "I'll think about it", they lose them to the convenience of e-commerce once the consumer gets home. So what if these associates had the ability to combine the drivers of both online and offline sales to create the best shopping experience?
By combining the experiential aspect of in-store shopping with the ease and perks of e-commerce (i.e. free shipping), deserving retail personnel can make sure they're the ones closing the sale in a world of 24/7 online shopping.
QuoteMachine empowers sales-associates to continue the conversation online.
QuoteMachine gives sales associates the ability to turn their conversations into microsites tailored for every walk-out customer.
These microsites include:
a virtual cart filled with the discussed products
a private chat
an online checkout
They take seconds to build and convert 70% of the time. A win-win for customers and sales associates!
The future of local independent retail
While many independent retailers see e-commerce as a big threat, the truth is that they have a huge competitive advantage. There's no effective replacement for experiencing a product and discussing it with someone in the know. People will always go to brick-and-mortar stores to seek advice and touch and see the merchandise.
In this omnichannel world, we can now equip sales associates with tools that help them leverage their unique connections with customers so they can turn every in-store interaction into a sale — even if the buyer left the store undecided.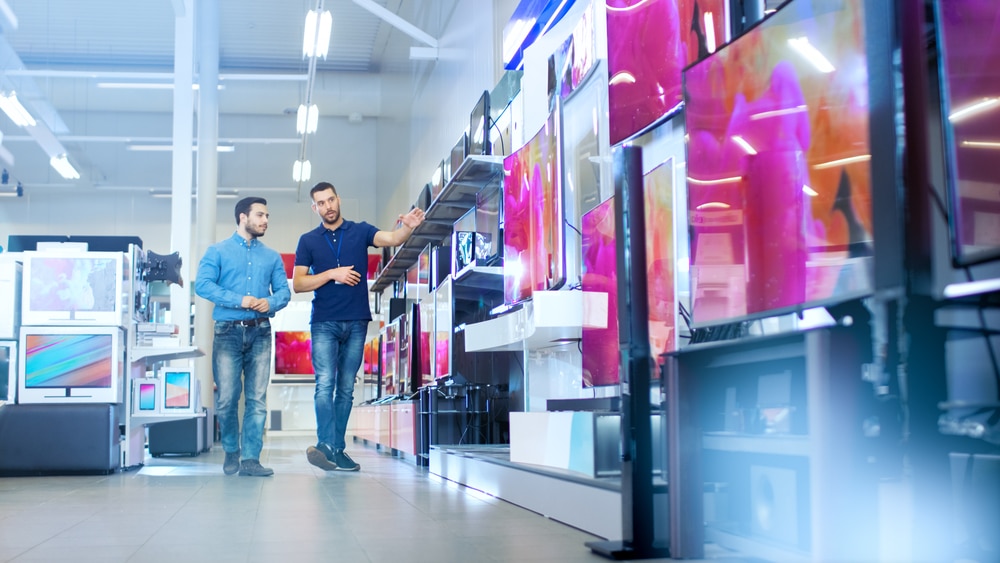 At QuoteMachine, we're providing a great experience to customers through tools that equip sales associates to make the sale. In this changing world, there's always more than one solution to help our local retailers thrive. What's your solution? What are your ideas? We'd love to hear from you and are always up for a talk about the future of retail.
1: Google/Ipsos, Global, Global Retail Study, Base: total sample (n=8,430), online 18+ who shopped in the last week, countries included: AR, AU, BR, CA, CZ, FR, DE, IN, ID, IT, JP, KR, MX, NL, PL, PT, RU, SA, ZA, ES, SE, TR, UA, GB, U.S., AE, VN, Feb. 2019.