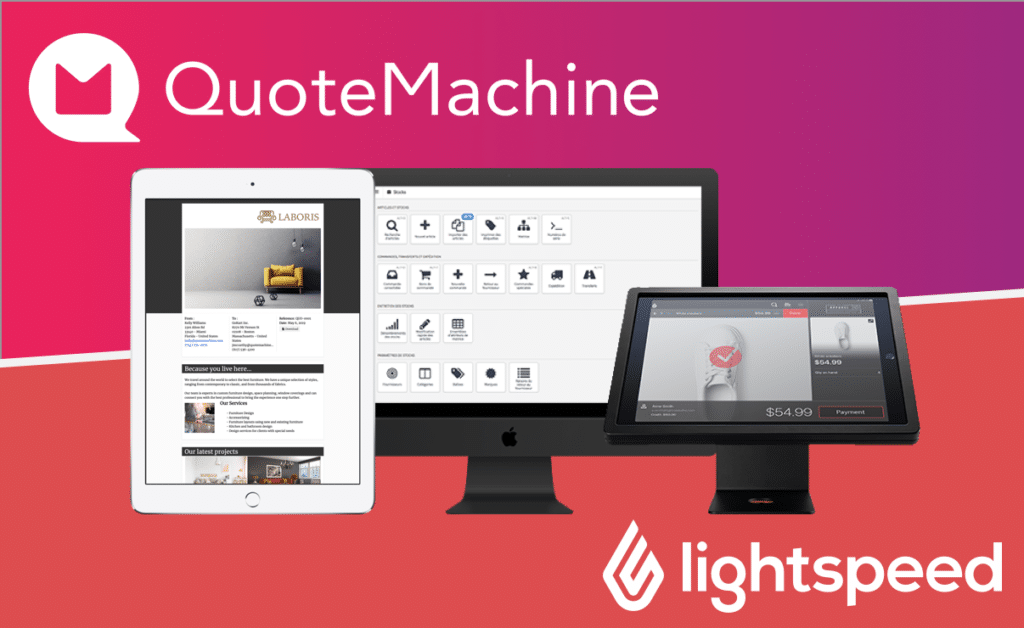 QuoteMachine launches an integration with Lightspeed POS to help retailers grow their services revenue.
New technologies are transforming the way consumers purchase products and what they expect from retailers. To stay competitive, retailers reimagine every day how they can connect with consumers, launching new services and experiences that go beyond physical or digital shelf space.
QuoteMachine's online quotes and invoices help businesses sell more and collect payments easily. The modern retail world requires solutions like QuoteMachine to power new services that extend the relationship with consumers and create new revenue streams.
We are thrilled to launch this new integration with Lightspeed POS, the best all-in-one retail Point of sale system for small and medium businesses.
Ensuring a great buying experience and efficiency requires every retail tool to be seamlessly integrated with the Point of sale software. That's why Lightspeed is the best option. Lightspeed makes it easy to centralize and manage customer data, inventory, and payments information and we're proud to expand their solutions with this new integration.
Click here to learn more about how QuoteMachine can benefit your business.