Elevate your sales workflow
QuoteMachine is a complete sales solution built to support unique, multi-touch business workflows from initial contact to final payment.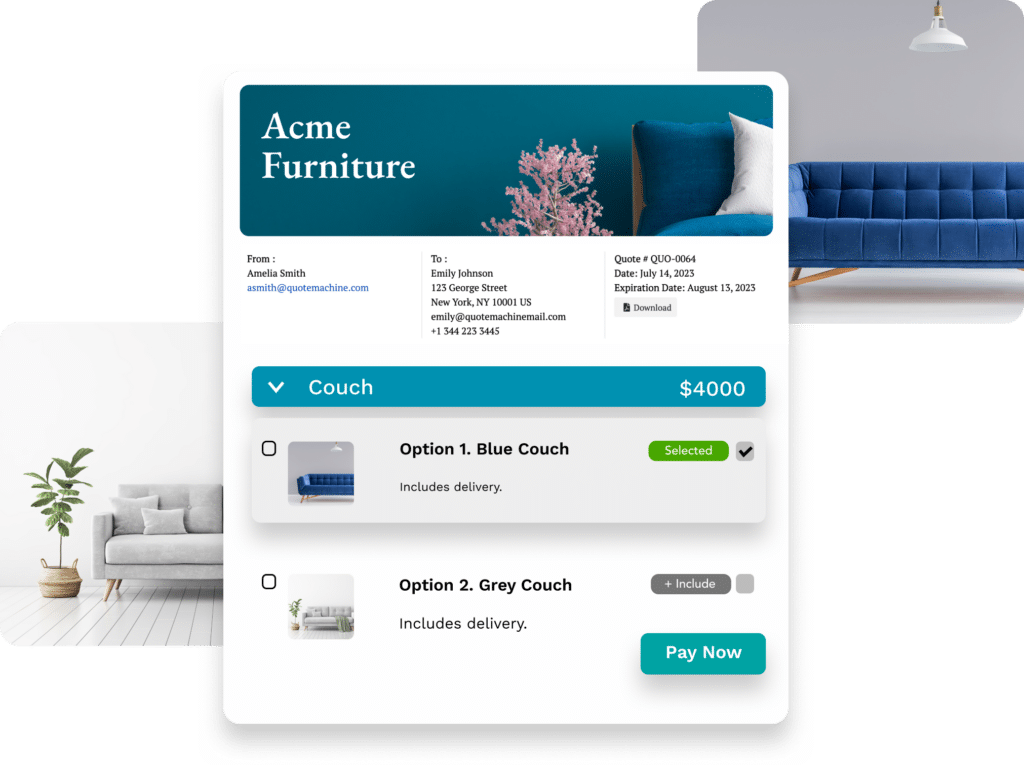 Quotes
Create branded quotes with photos, videos, and detailed products descriptions. Use our multi-choice options and fillable forms to make it a delightful experience for your clients while optimizing conversion. 
Orders
Generate orders quickly, monitor their progress, and keep customers informed of the fulfillment status in real time.

Invoices
Easily track payments using account statements, aging and payment reports; set up late fees and automated payment reminders